SAKSHAM - A CASE STUDY
A project to digitize all classrooms of Pune district schools for students with hearing impairment. There are 25 government recognized schools in Pune District for students with hearing impairment with a total of 2,300 underprivileged students studying there.
Teaching special children is a challenge for teachers.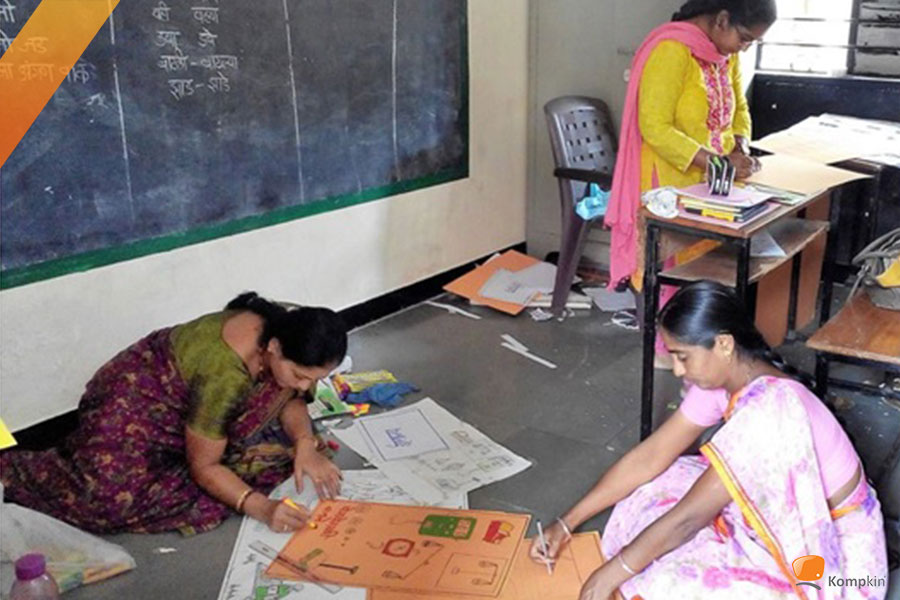 ---
These students hail from very poor families remain aloof from the society.
---
Rotary Club of Pune Katraj has lent a helping hand by providing eLearning setup under its project "Saksham' (Empowerment).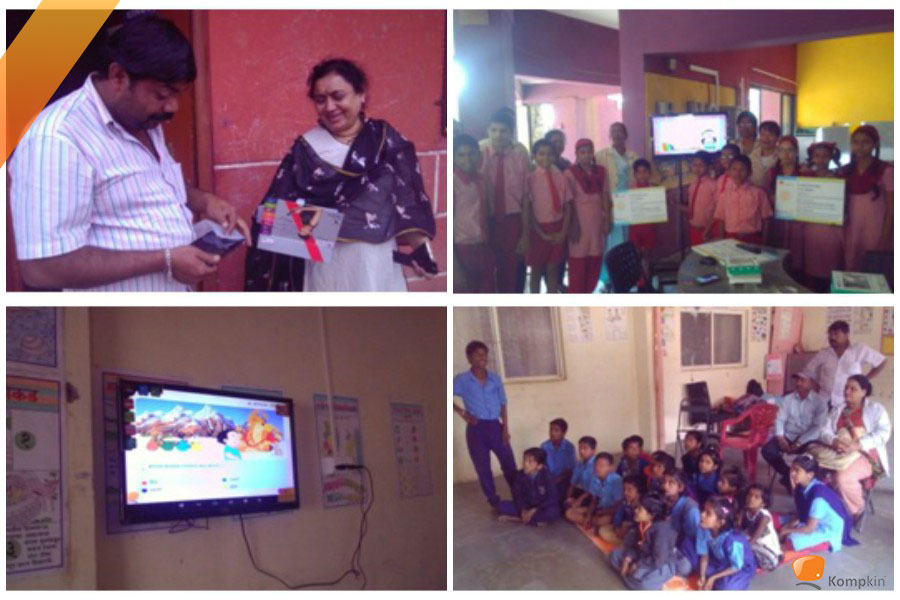 ---
This initiative was initially started on experimental basis three years back for a school having students with hearing impairment.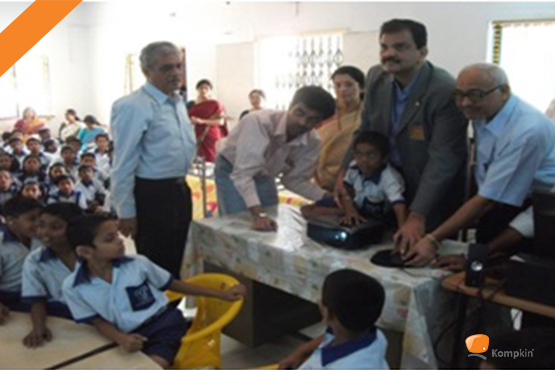 ---
Buoyed by the success of the project, with the help of a Rotary grant and funded by a renowned industrialist, 'Saksham' came to fruition in the year 2016-17.
---
---
Club members visited all 25 schools of the district to recognize specific needs. Teachers and students were taken into confidence and sensitized on the proposal.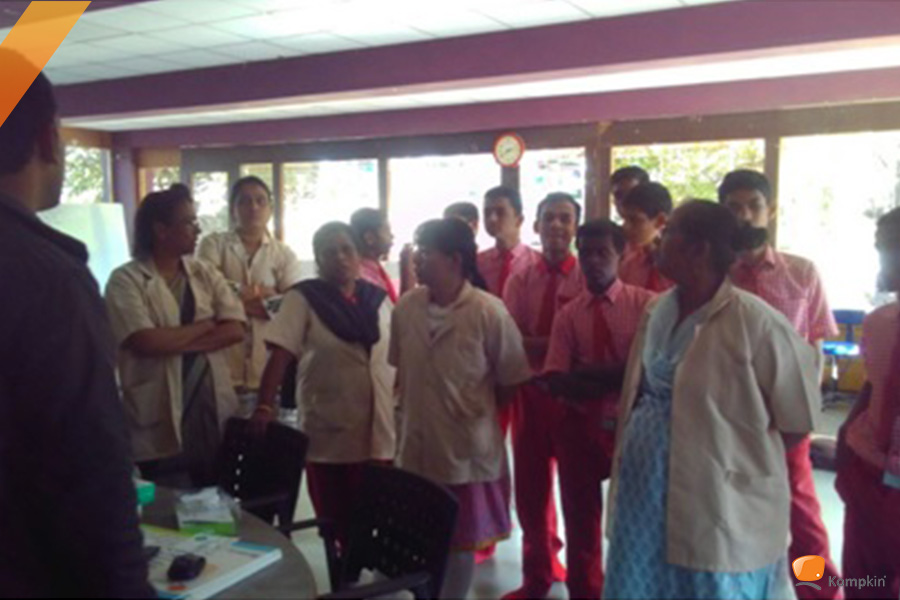 ---
Syllabus was developed specially for these children with animated visual content.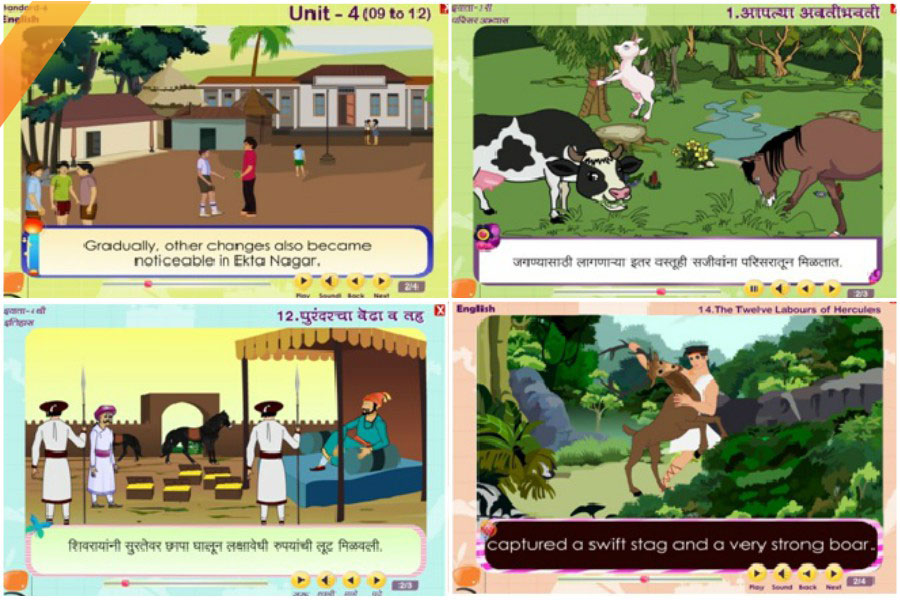 ---
Pune has thus become the first digital district in India which has all government schools for hearing impaired students, completely digitized.
---
---
111 such eLearning sets were formally handed over to the schools at the hands of renowned scientist Padmavibhushan Dr. Raghunath Mashelkar in 2016.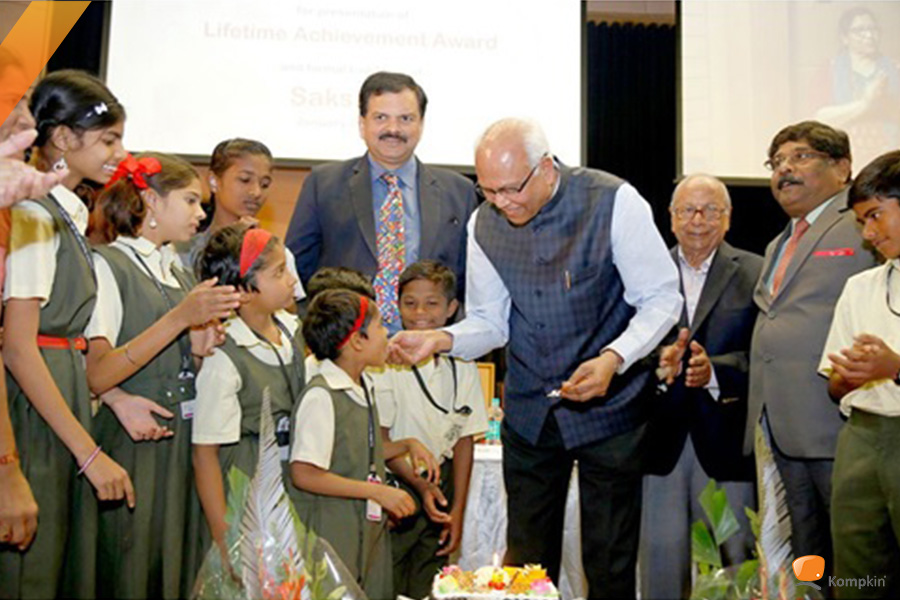 ---
---
All the students were overjoyed and teachers expressed their heartfelt gratitude for project Saksham.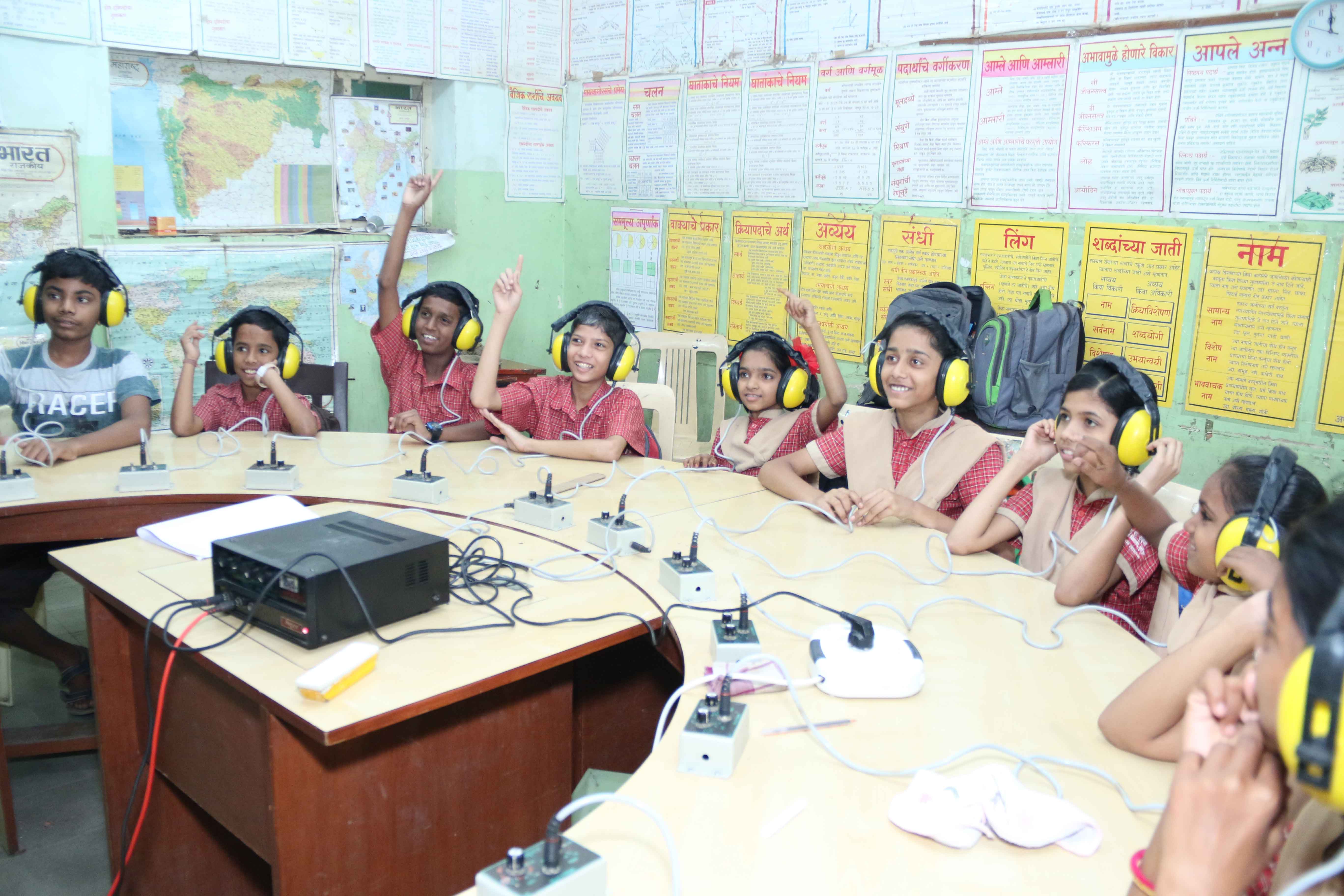 ---
A 3-day activity based Teachers Training Program was organized to train the teachers through lectures, presentations & demonstrations.

---
A strong foundation has already been laid. 'Rotary News' gave a 4 page news coverage to this project while Rotary International bestowed 'Significant Achievement Award 2016-17' upon Saksham, one of the prestigious and exclusive awards given only to a few. Thus a brave project came into being which will benefit students immensely.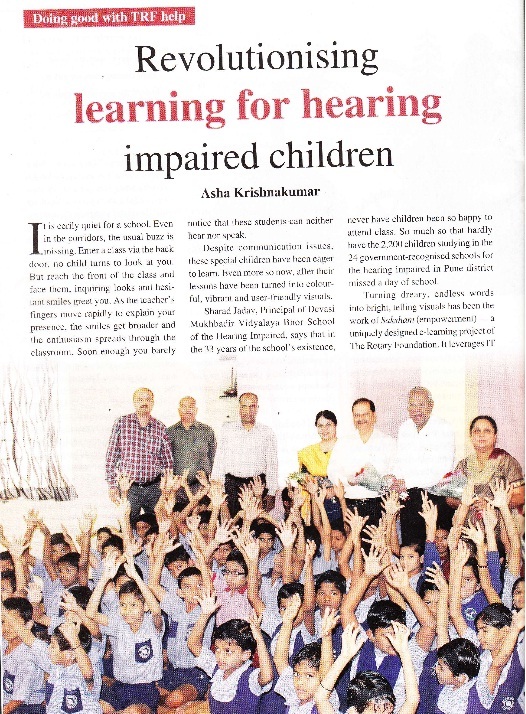 ---